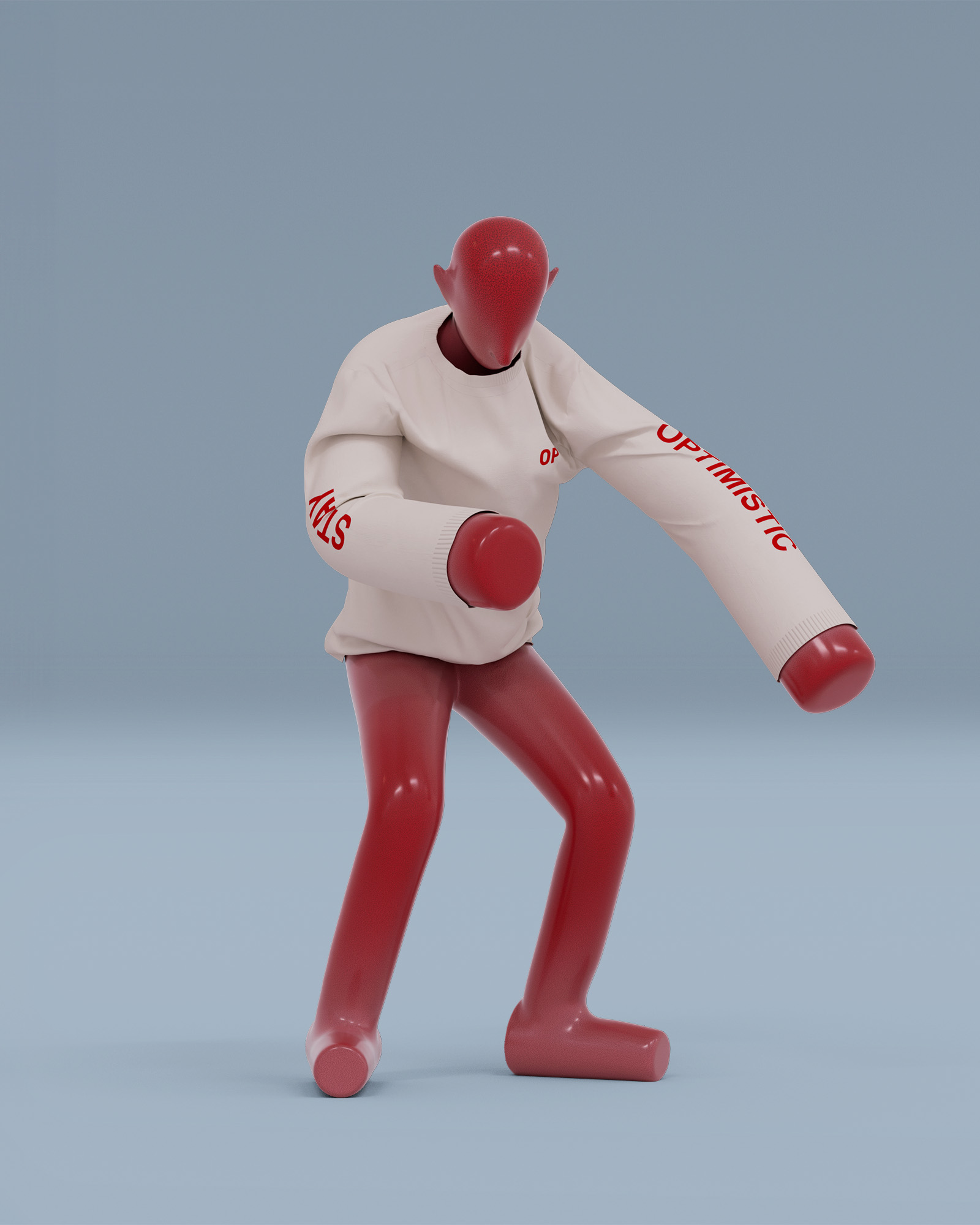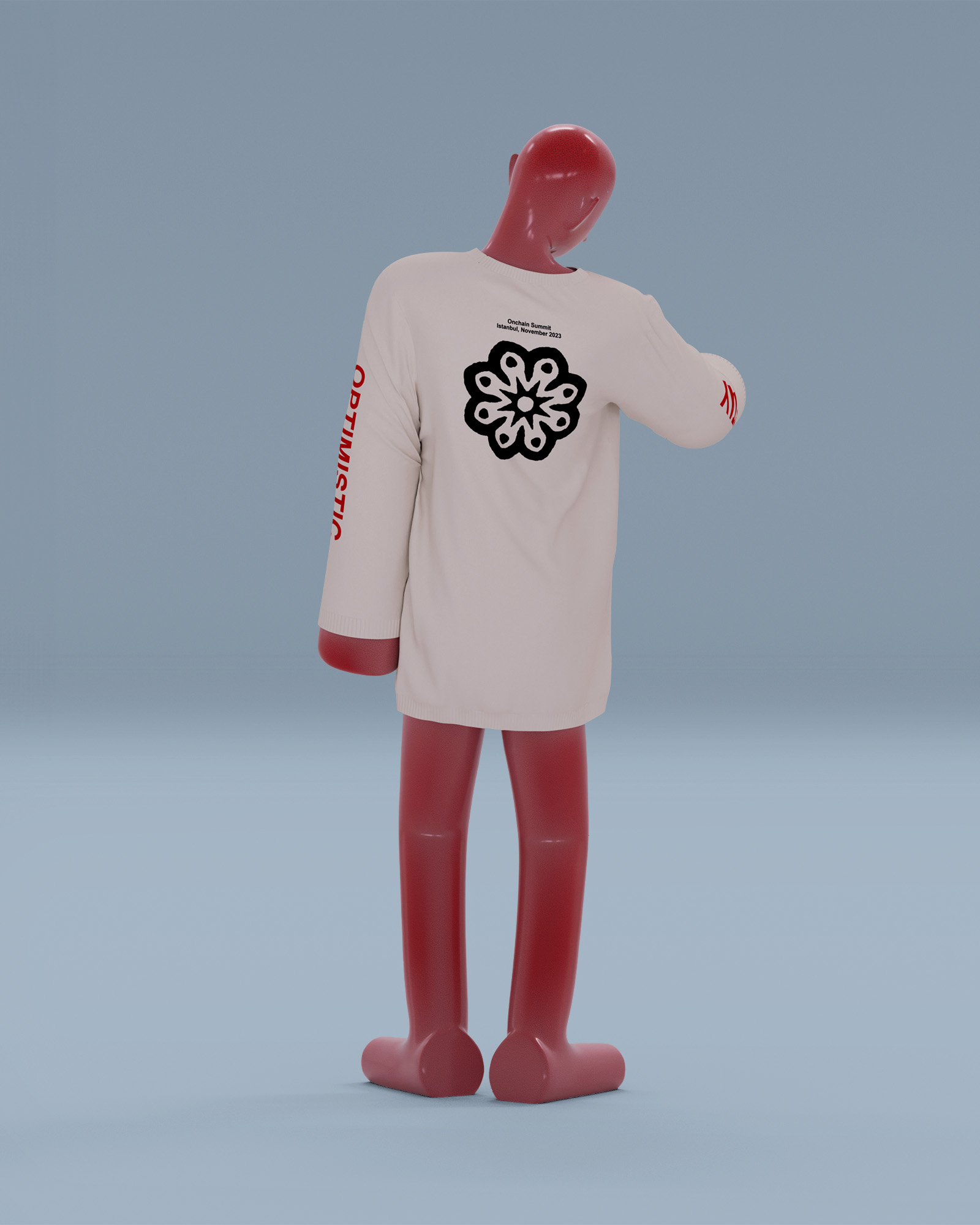 'Stay Optimistic' Onchain Summit Sweatshirt
USD $60
Limited Edition 'Stay Optimistic' pullover sweatshirt by Optimism for Onchain Summit in Istanbul. In collaboration with sustainable clothing brand and manufacturer Rapanui and 3D artist CU3D. This sweatshirt is made with Certified Organic Cotton and printed at the Rapanui Teemill factory in the UK powered by renewable energy. Available in oat.
This product includes
Artifacts included with this product
The meticulous art of Turkish tile-making transcends time, finding its voice in our exclusive drop for Optimism's Onchain Summit at Devconnect, Istanbul. An ancient practice from the Anatolian Seljuk and Ottoman periods, mosaic tile-making dates back over 8000 years. The deep blues and reds occur naturally from mixing metal oxides with clay, ground quartz and silica.

We bring you this limited edition sweatshirt made in collaboration with Rapanui at their renewable energy powered Teemill factory in the Isle of Wight, UK. Using GM free Certified Organic Cotton fabric and printed with low waste printing tech. Rapanui and its Teemill factory are audited for a wide range of social and sustainability criteria and have been a leading brand and manufacturer in the sustainable clothing industry for the last 15 years.

3D artist, CU3D, brought this physical sweatshirt to life, designing and animating an NPC model wearing the sweatshirt. Collectors of this drop can access the 3D obj raw file of the NPC model, a design and animation process booklet and more.

Curated for Optimism's Onchain Summit: Superchain Edition. An IRL event bringing together creators excited about scaling the OP ecosystem and building towards the Superchain future.

A limited edition drop, specially for the communities, builders, and creators who are uniting in a 19th-century palazzo in Istanbul for Devconnect on November 23, this sweatshirt is a reminder to the community building towards a Superchain future.